University Collaborations
Quintus Technologies collaborates with universities and focus on research, expertise sharing, and training, and help Quintus Technologies stay at the forefront of the industry.
Quintus Technologies University Collaborations in High-Pressure Technology
Quintus Technologies has a strong commitment to collaborating with universities to advance high-pressure technology and its applications in the manufacturing industry. Through these collaborations, Quintus Technologies works with leading academic institutions to develop cutting-edge research projects, share knowledge and expertise, and train the next generation of engineers and researchers in high-pressure technology.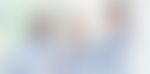 University Collaborations
The batch characteristic is an important topic for discussion. Our simulation shows that automation of the loading, unloading and densification won't be a challenge for the implementation of isostatic pressing in the overall process. Additionally, the speed of stacking/winding is limiting the process speed before densification.
The upfront investment seems high, but is rather low compared to other machinery used in today's battery manufacturing. Calculations with a realistic cost-model we established, put isostatic pressing in the lower cent area per KWh. The calculation model fits different parameters, the ones that show a high impact are pouch dimensions and vessel size, which can be adapted to customers preferences.
From the two vessel technologies, mono-block and wire-wound, the wire-wound technology systems can be scaled up to a cylinder volume of 2000 L.
That depends on the cells design for an in-situ (or anode-free) lithium metal anode concept Quintus proposes a densification step of whole pouch cells. This position would fit the isostatic press after stacking and pouching.
The production series of warm isostatic battery presses are able to deliver pressures up to 600 MPa, while reaching temperatures of 150 degree Celsius (pressure media can be water or oil).
We are open for different approaches, but focusing more on the pouch cell format. Concepts featuring a lithium metal anode or in situ lithium metal anode are very interesting for us on a production level of testing. We are testing solid-state electrolyte systems featuring sulfides, oxides and composites on a daily basis in our application centers in Sweden and the US.