About Quintus Technologies
Quintus Technologies is the global leader in high pressure technology. The company designs, manufactures, installs, and supports high pressure systems in three main areas: densification of advanced materials, sheet metal forming, and high pressure processing for food and beverage innovation, safety, and shelf life.
Quintus has delivered systems to customers within industries from energy, medical implants, space, aerospace, automotive and food processing. The company is headquartered in Västerås, Sweden, with a presence in 45 countries worldwide.
Countries we are present in
When first high pressure press was in operation
High pressure systems delivered
Our solutions to technical challenges are driven by our mission to specialize in the design, manufacturing, installation, and support of high pressure systems for sheet metal forming, densification of advanced materials, and microbiological reduction in food, and our vision to be the leading solution provider, we will advance high pressure as a preferred manufacturing technology.
We specialize in the design, manufacturing, installation, and support of high pressure systems for sheet metal forming, densification of advanced materials, and microbiological reduction in food.
Key industries we serve across the globe include aerospace, automotive, energy, food, and medical implants.
To be the leading solution provider, we will advance high pressure as a preferred manufacturing technology.
Being a solution provider emphasizes the value proposition, our capability to deliver complete solutions in customer's applications, to partner with customers, and to optimize value creation. Our idea is to advance the high pressure technology, enabling light-weight solutions and the utilization of high-performance materials in qualified engineering applications.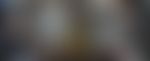 Our company culture is about how we interact with each other, our customers, and society as a whole. It helps us achieve our business objectives. It is firmly rooted in our history and is critical to our company's long-term success. It is the foundation on which everything is built.
The Quintus culture is defined by a set of four carefully chosen core values – professional, innovative, committed, and proactive. These values are a major force in guiding our day-to-day behavior and drive our decision-making at all levels of the organization. The Quintus values are easy to understand – and yet fundamentally important. They express our shared beliefs across countries and entities to form the basis for a high-performing culture that can help maximize the full potential of the organization.
To work with us is to work with  the leading high pressure technology brand. It is also to be part of a reputation that has been earned for 70 years. It is our responsibility to honor that heritage and build an even stronger future for our company. Each of our individual actions collectively define who we are as a company and how the world sees us. Our company values help guide us on that journey.
Within Quintus, we are professional. We maintain high professional standards. We act with integrity; we always provide a high standard of service and support, and we strive for best practices in what we do. We put safety first, we are competent, we learn from mistakes, and we secure quality in our operations. We treat customers, partners, and colleagues with respect and our actions promote trust and confidence.
Within Quintus we take an active approach in meeting customers expectations.  We continuously develop our solutions, our offering, and our competence. We see the big picture and we are in the forefront of technology and product development enabling us to be one step ahead. We are structured, we are action-oriented and we maintain a high pace in what we do.
Within Quintus we are engaged, we enjoy our work and we deliver what we promise. We support each other, our partners, and our customers and we believe in what we are doing. We take joint responsibility for developing ourselves and our business. Through consistent teamwork, we take pride in our efforts to deliver high-end products, services, and support.
We are the market leaders! We develop premium products, applications, and services and we strive for continuous improvements. We try new things and we are bold. We ensure that we deliver value through our applications and knowledge by working closely with our customers and partners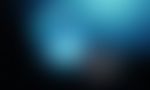 The transition to fossil-free and sustainable high pressure solutions is important to us. This is where we can make the greatest impact as a company. But for us, being a sustainable business is about more than high pressure solutions. It's about how we act and behave across our entire value chain: the solutions we provide to our customers, how we run our business, and where we source our materials. As a key player in the high pressure technology industry, we work to continuously improve our sustainability in three main areas where we can make a significant impact.
We focus on health, safety, empowerment, business ethics, and respect for human rights.  Social sustainability is a part of the foundation of our business and covers a broad range of topics across the value chain.
Cutting greenhouse gas emissions is critical in meeting the ambitions of the Paris Climate Agreement. We are committed to this agreement and strive to reduce the environmental impact within our own operations and for our customers. This includes everything from solutions for integration of process steps, weight reduction to reduce fuel consumption, high performance components for future transport and energy solutions, to maintenance programs to ensure longevity of equipment.
The world's natural resources are limited.  For Quintus, this means we focus on develop solutions which can result in improved resource efficiency and significant cost-saving opportunities. This includes for example reducing material waste for our customers, striving to have energy efficiency and footprint as critical design targets, recycling gas used in our products, developing products to support the conversion from fossil fuel vehicles.
Our main work builds on strategies applied for 70  years. We work to prolong product lifecycles, we recycle our waste, and we continuously reduce environmental impact from our products in use, as well as from our operations.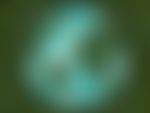 Work at Quintus Technologies