Preventing a problem is always better than fixing one.
Let Quintus partner with you. The Quintus Care Program, which includes the benefits below, means that Quintus becomes directly involved in making your operations more successful. This allows you to concentrate on your core competencies
Annual inspection and condition check of your equipment ensures safe operation and enable proactivity. Risk mitigation to reduce the risk of costly breakdowns.
Included in the inspection
During the inspection visit, our service engineers perform an extensive set of inspections on your equipment. These include:
Safety: Safety aspects, check of limit switches, check for leakage
Alignment: Alignment of pressure vessel and frame (where applicable)
Verify: Check of pre-stress of the Vessel and frame (where applicable) to verify that the press is safe for further operation
Prevent: Preventive management recommendation of replacement parts (list of common parts that break) Check for wear and tear. Follow up that preventive maintenance is performed properly
Document: our trained service engineers ensure that all areas of inspection are documented for future use.
Recommendations: Feedback regarding replacements, upgrades, advanced service etc: recommendations will be made during a briefing with the customer, as well as in the Inspection Report.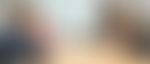 Our portfolio of training programs helps you achieve full control and ensure efficient and smooth production processes. We provide hands-on and classroom-based operator training as well as maintenance training to assure you can quickly start and maintain production. We also provide ongoing service programs and continuous focused training. Keeping your staff up-to-date and well-trained to both operate and maintain your press effectively is one of the best investments you can make.
Consignment Stock for Parts
We manage the inventory, so you don't have to.
Instead of creating your own inventory for spare and wear parts, Quintus is offering an additional service of consignment stock at your site. No more hassle of inventory planning, ordering and stockkeeping.
Preventing a problem is always better than fixing one.