History of Quintus Technologies
Our high-tech heritage stretches back more than half a century. From the very start, the lifeblood of our organization has been innovative solutions. With this approach, we continue to lead our industry, set new standards, and help change the industry to this day.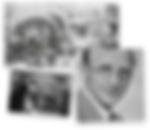 When it all started..
Our high-tech heritage stretches back more than half a century, based on the ideas of a pioneering innovator. Our company was founded under ASEA, which later became ABB.
Baltzar von Platen
Baltzar von Platen was hired by ASEA and during a secret project code-named "Quintus", was the inventor of the producing synthetic diamonds process under heat and pressure.
Synthetic Diamonds
The world's first high-pressure press came into operation in 1953 and was used to manufacture synthetic diamonds and other products. In the picture, you can see Erik Lundblad experiencing the excitement of the process of creating the first synthetic diamonds.
Isostatic Presses
Cold Isostatic Pressing (CIP) and Hot Isostatic Pressing (HIP) are manufacturing processes used to reduce the porosity of metals and increase the density of many ceramic materials. This improves the materials' mechanical properties and workability.
Deep Draw Presses
Quintus designed deep-draw presses in the mid-sixties; the technology is the preferred method for economical, low-volume part fabrication, particularly for the forming of tough alloys for jet engine components.
Flexform Presses
Quintus-designed fluid cell presses were introduced to the aerospace industry in the seventies. The technology is based on a flexible rubber diaphragm, a fluid cell, providing a versatile solution for the manufacturing of highly defined structural components for airframes, where small volumes of identical, high-quality parts are required, but in a vast variety of shapes.
Hydrostatic Extrusion
Experimental studies in hydrostatic extrusion for 100mm billet diameters up to 20,000 bar (290,000 psi) pressure were since 1965 being pursued at the ASEA High Pressure Laboratory. The process was industrialized in the 70s for industrial production of primarily copper-cladded aluminum profiles. A series of automated hydro-static extrusion presses with a tonnage capacity of up to 6,500 metric tons was successfully produced for a global market.
Uniform Rapid Cooling ®
Uniform Rapid Cooling furnaces for hot isostatic presses were invented by Quintus Technologies. URC® can provide decreased cycle time, higher productivity, and a unique HIP cycle that includes heat treatment. It can cool the full workload in a medium-sized HIP from 1,250°C to 300°C in less than 30 minutes.
Flexforming to Automotive
Quintus Technologies provided its first Flexform™ press to the BMW sheet metal forming prototyping center in the mid-80s. Since then, Flexform solutions have been supplied to major automotive manufacturers worldwide, including Ford, Daimler-Benz, Volvo, Rover, GAZ, and Saab.
World's Largest Flexforming Press
Quintus Technologies delivered the world's largest high-pressure sheet metal forming press to Daimler. Named Quintus, it employs pressures of up to 1,400 bar (20,300 psi) and a press force of 150,000 tons.
Food Processing Presses
We built the first commercially viable HPP system for food and beverage applications. This helped raise food safety standards and increased throughout. But best of all, consumers are enjoying some of the freshest tastiest food imaginable.
Quintus delivers the worlds largest HIP
MTC (Kinzoku Giken), a Japanese company, acquires the world's largest HIP. The Quintus HIP has a diameter of 2.05m x 4.2m in the workload zone.
Uniform Rapid Quenching ®
'Uniform Rapid Quenching (URQ®) technology, enabling increased productivity with optimal temperature control. URQ's advanced heat treatment of materials under pressure not only facilitates improved performance of existing alloy systems but also supports the development of novel alloy systems with unique properties that can open up entirely new markets for parts manufacturers.
The new industry standard QFC is introduced
The high capacity, low initial and operating costs, and maintenance features of the new Quintus press QFC 0.7x1.8 made it suitable for use in aerospace and automotive prototyping and low- to medium-volume parts production for commercial and construction vehicles. This became the new industry standard.
Quintus brand is introduced
Avure Technologies AB changed its name to Quintus Technologies AB, having the heritage in the Quintus brand from the 1950s. The name, Quintus Technologies, emphasizes that we continue to focus on industrial customers requiring systems for sheet metal forming or isostatic pressing.
Kobelco Acquires Quintus Technologies
Kobe Steel, Ltd. acquired Swedish company Quintus Technologies, the world leader in isostatic presses, from U.S. private equity firm Milestone Partners on April 5. Quintus is now a wholly owned subsidiary of Kobe Steel or isostatic pressing.
Quintus Care is introduced
Quintus Care Program is a partnership aiming to maximize the benefit of the solution. The Quintus Care Program gets the customer quickly up to speed with the production, has a fixed yearly running cost, and ensures availability to produce the planned amount of cycles.
Industrialization of High Pressure Heat Treatment
High pressure heat treatment becoming the industry standard for additive manufactured high-performing components for aviation and space. Development starts for larger high pressure heat treatment presses.
Quintus re-enters food & beverage arena
The new HPP systems are designed with an economical smaller footprint for fast installation and ease of operation and maintenance. The press offerings are accompanied by comprehensive application know-how and best-in-class after-market technical and application support.
Contribution to the UN global goals
The United Nations has adopted 17 Sustainable Development Goals for 2030, known as Global Goals, that world leaders have pledged to achieve. Cross-sector collaboration between civil society, academia, and the business community is key to achieving these goals. Quintus is strongly contributing to the achievement of many of the Global Goals.
Ready to join Quintus Technologies?