Genuine spare parts ensuring high performance.
The one-stop shop for all spare parts
Quintus provides our customers with original spare parts making sure your operations can continue with minimal interruptions. We provide all spare and wear parts used in our machines, so you don't have to shop around. High availability is ensured with regional logistic centers around the world.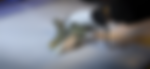 In the need of spare parts?
Never again postpone a service due to that one missing part that was needed.