A comprehensive range of solutions
Hot Isostatic Pressing and Sheet Metal Forming are vital processes for the aerospace industry. Quintus Technologies capabilities are fully employed in making sure that critical components in turbine engines, airframes, rockets and satellites, can be manufactured to ensure maximum strength and reliability for required safety standards, whilst at the same time reducing weight for maximum agility and fuel efficiency.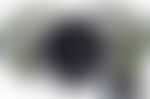 Shaping the jet engine industry with Flexform™ presses
Quintus Technologies has supplied high-pressure rubber diaphragm presses to the world's major aircraft manufacturers for decades, such as Airbus, Boeing, Bombardier, Embraer, Alenia, British Aerospace, Aerospatial, EADS, Cessna, China Aviation, Mitsubishi, Kale Pratt & Whitney, Daher-Socata and many more.
Flexform is also used by leading automotive companies for low-volume sheet metal forming to achieve low cost, high quality parts with short lead times.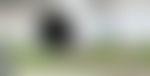 Whitcraft Group Gears Up for Aerospace Growth with Quintus Hydroform Press
"We make hard-to-manufacture sheet metal aerospace components and assemblies from a broad variety of materials. The Quintus press enable us to produce very complex, high profile parts that require a deep draw function. A reflection of our commitment to relentless, continuous operational improvement, it is expected to help achieve our ambitious production goals spurred by the current growth in the jet engine arena. "
Mr. Allen Roy, Engineering Manager, Whitcraft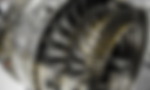 Latest developments in high pressure heat treatment of aerospace components
Hot Isostatic Pressing (HIP) has been used to remove shrinkage porosity and internal defects in cast products for many years, to improve mechanical properties and fatigue resistance. Of late, focus has moved to further improve thermal processing routes through innovative use of the heat and the inert gas pressure from the densification process. Studies have demonstrated significant benefits for production processes such as Additive Manufacturing (AM), casting and metal injection molding (MIM) where demands on quality are significant and where internal defects are an area of concern.