Quintus Technologies Trainee Program
Apply for Quintus Technologies Trainee Program for Engineers and get the chance to work and develop in a high-tech company. You get the experience of real-life international assignments, experienced mentors as well as training and education. During Quintus Trainee Program you are in charge of your own development, where we support you with opportunities and training resources to level up – technically, professionally, and personally.
Why applying for Quintus Trainee Program?
During the Trainee Program, you get the training, experience, and competencies that you need in order to start a career within a high-tech company. The opportunity to develop your leadership skills and competence in your area of expertise as well as develop a holistic view of the organization. You get to know our customers, products, and people globally while working on your personal growth.
Engineering students with a master's degree within a relevant area.
Good Academic results.
No more than 1 year of professional work experience within your area of expertise.
Have excellent knowledge of English, both written and oral.
Passion for advanced technology.
Open-minded, social, and able to work in teams with the drive to succeed together.
the program starts in September 2024 and next application period will open 2024-01-01.
For more information, please contact HR Business Partner Stina Sjögren at trainee@quintusteam.com.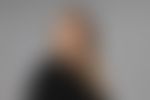 Manager for CSS Operations – Americas Master programme in Mechanical Engineering.
Calculation Engineer – Master programme in Space Engineering.