Flexibility in High Mix Low Volume sheet metal forming
✓ Are you are looking for cost reduction in your sheet metal fabrication process?
✓ Do you see a need for low volume sheet metal parts in a wide variety?
✓ Would you appreciate a wider design freedom?
The availability of high forming pressures greatly increases the range of sheet metal parts that can be formed economically. The final shape can be achieved in fewer steps and with less manual correction. Also, heavy gauge and difficult materials can be formed into complex shapes with close tolerances. Trimming can be included in the press cycle.
Flexform™ is a sheet metal hydroforming method for cost effective, low-volume production, ideal for:
✓ From large to small, from shallow to deep parts, in nearly all metal alloys and blank thicknesses.
✓ Prototyping and low-volume production, where lead time, quality, part shape flexibility and cost is of essence.
Quintus Technologies has supplied high-pressure hydroform presses to the world's recognized manufacturers such as BMW, Daimler, Ford, Volvo, Mitsubishi, Airbus, Boeing, Bombardier, and their supply networks.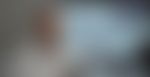 The Quintus Flexform™ process for low volume production
Learn how to produce sheet metal parts with complex shapes in small volumes.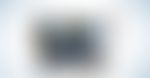 Ford Motor Company have successfully operated a 93,000 ton Quintus Flexform press
Read about Ford Motors – two decades of Flexform™ success.