Shaping the Airframe Industry with the Flexform™ technology
Today, Quintus Technologies is the leading fluid cell press supplier to the aerospace airframe industry with more than 200 Flexform™ systems in operation at major aircraft and airframe metal fabrication manufacturers worldwide, including Airbus, Boeing, Bombardier, British Aerospace, Cessna, Chengdu Aircraft, Collins Aerospace, Embraer, Mitsubishi, Premium Aerotech, Shanghai Aviation, Stelia Aerospace, Spirit AeroSystems and Xi'an Aircraft and many, many more.
The high pressure hydroform technology
✓ The technology provide an excellent manufacturing solution for airframe sheet metal components. Ideal when large shape varieties are required with small volumes each. Always at high quality and meeting tough tolerance requirements.
✓ High-pressure forming to final part shape.
✓ Reduce manual re-work and streamline your production.
✓ Eliminate process steps, cut manufacturing time and typically increase capacity by 50 to 80%.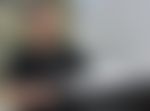 The Quintus Hydroform process for low volume sheet metal forming
Learn how to produce sheet metal parts with complex shapes in small volumes.

Daher cuts costs with high-pressure parts forming
Daher cuts costs with high-pressure parts forming.